CEMAS has published the book "Resources, Strategies and Potentialities for Food System Sustainability in the Mediterranean Area". The book aims to describe and analyse the characteristics of Mediterranean food systems, focusing on sustainability across all the food chain, from agriculture to fork. The book pretends to detect the strengths and weaknesses of the food system by analyzing globally three basic aspects: the resources available at different Mediterranean areas in terms of crops, land and water use; the strategies that can be followed to fight the climate change; and the potentialities of the Mediterranean area that can make the difference and facilitate the transition to a sustainable food system. The book is the collaborative work of renowned specialists from different parts of the Mediterranean and was coordinated by the researchers Noelia Betoret and Ester Betoret. The publication is aimed at social agents, members of the academic and scientific community, the private sector and public administrations.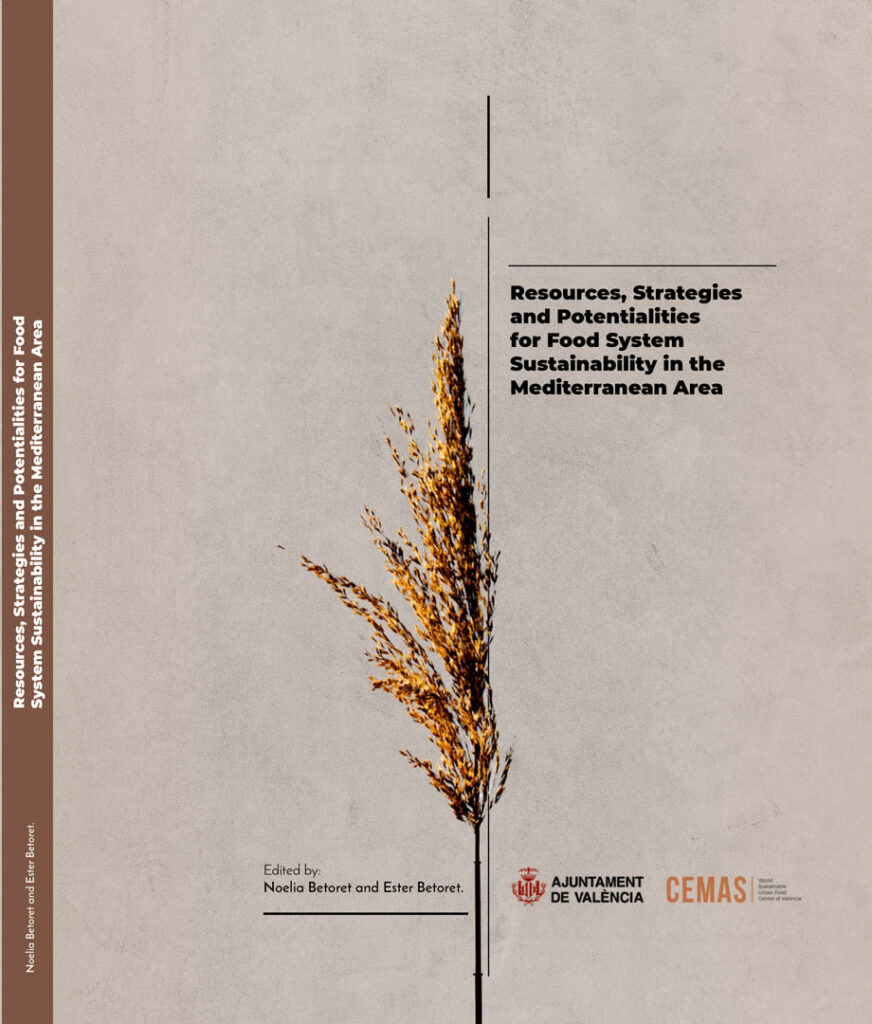 Click here to download it in English or Spanish.
The Centro Mundial de València para la Alimentación Urbana Sostenible/World Sustainable Urban Food Centre (CEMAS) is a joint initiative between València City Council and the Food and Agriculture Organization of the United Nations, FAO, created to identify, classify, disseminate and raise awareness about the important challenges facing cities and the general population in food and nutritional issues.