This infographic represents the climate and non-climate drivers of environmental changes in the Mediterranean basin. The state of knowledge illustrated in this infographic is based on Chapter 2 of the First Mediterranean Assessment Report (MAR1) published in 2020.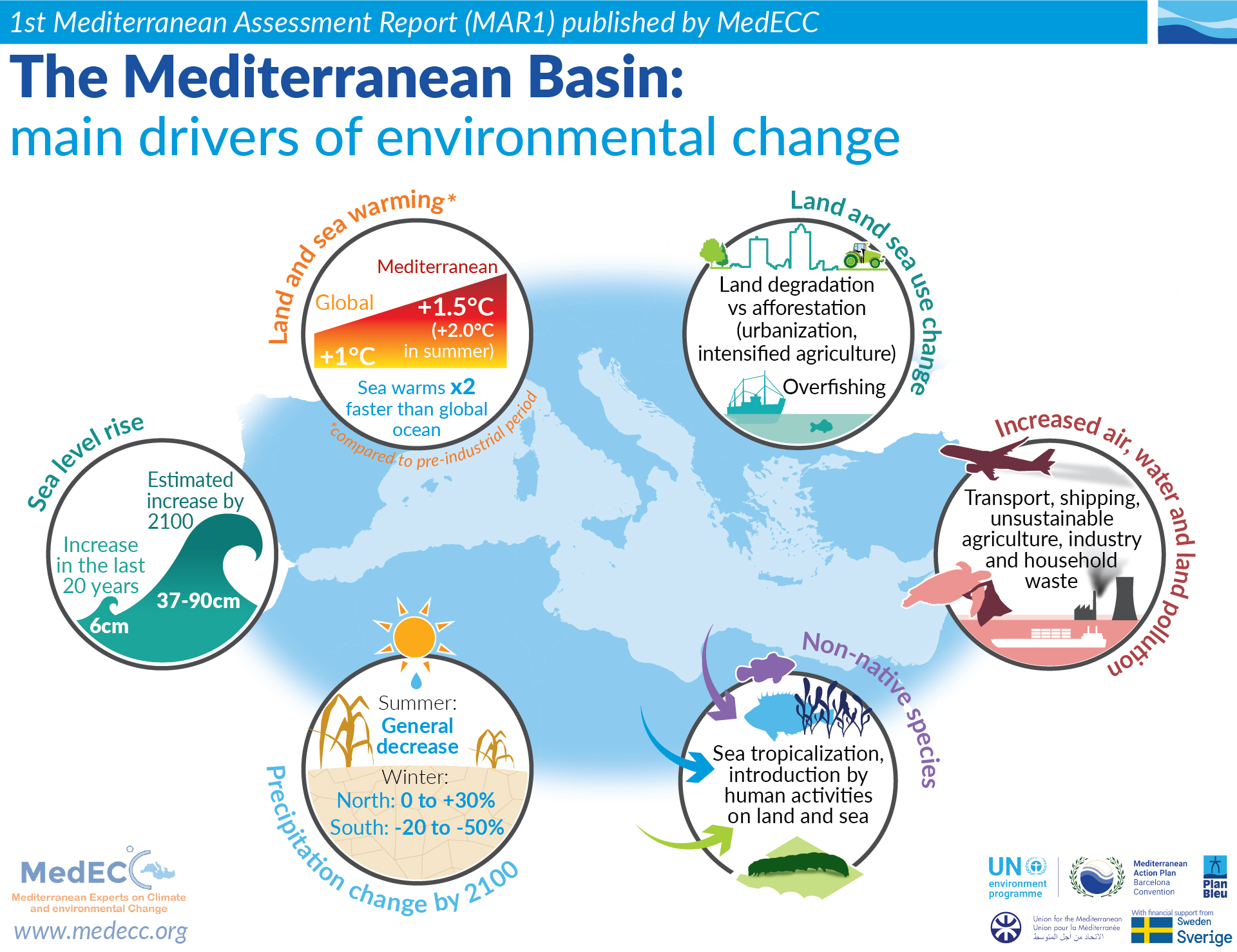 Infographic: Nigel Hawtin
Download: The Mediterranean Basin: main drivers of environmental changes
This is part of a serie of 5 infographics developed to highlight key messages of MAR1.
– Water and food in the Mediterranean: increasing demand and decreasing supply
– Energy transition in the Mediterranean basin
– Mediterranean ecosystems: exceptional biodiversity under threat
– Health impacts due to climate change

This work is licensed under a Creative Commons Attribution-NonCommercial-ShareAlike 4.0 International License.
Please cite as: MedECC (2022). "The Mediterranean Basin: main drivers of environmental changes", https://www.medecc.org/wp-content/uploads/2022/04/MedECC-mar1-infographic-drivers-2022.jpg