This page presents various organisations, initiatives and projects aiming at consolidating and disseminating the knowledge about climate and environmental change in the Mediterranean Basin and increasing resilience.
LOCAL AND NATIONAL INITIATIVES
Regional Group of Experts on Climate in the "South Region" of France (GREC-SUD)
The Regional Group of Experts on Climate in the "South Region" of France (Région Provence-Alpes-Côte d'Azur), GREC-SUD, aims to centralize, transcribe and share scientific knowledge on climate and climate change in the region. The priority objective of the group is to inform decision-makers (elected representatives, local authorities) of the territory, so that scientific results are considered in public policies. Several thematic and territorial booklets on various issues related to climate change in the region have been published (in French) available here.
Network of expertise on climate change in Occitania (RECO)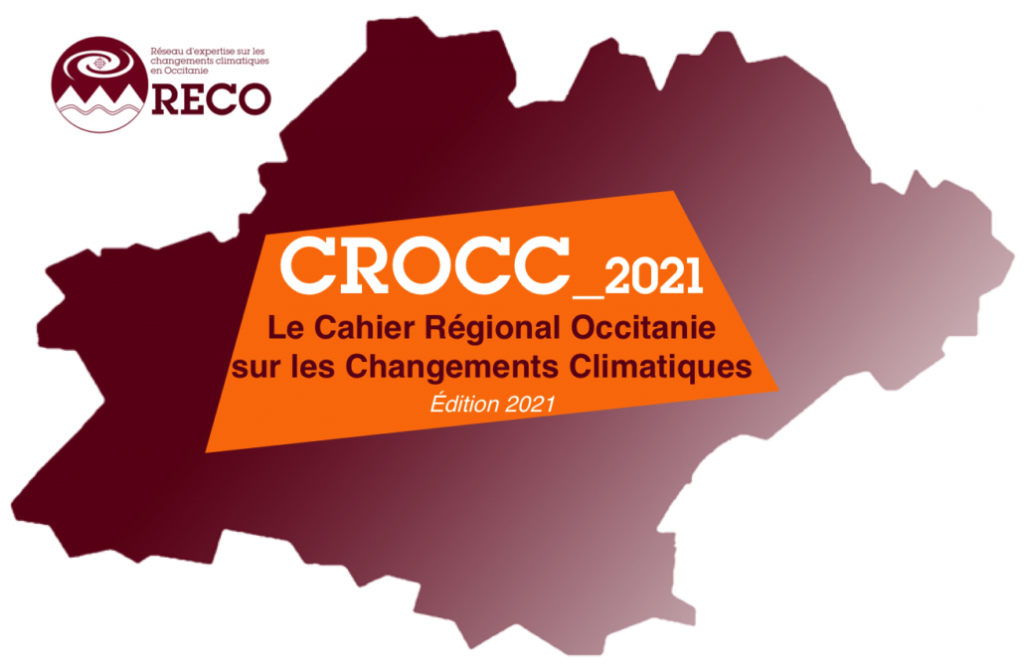 The associatian RECO was created in March 2019. Its main objective is to bring together knowledge, initiatives and networks on climate change across the Occitania region (France) in order to inform decisions on the implementation of adaptation strategies and local actions based on three missions: i) support the transfer of knowledge, ii) provide an interface role, iii) maintain support for local decision-making. The RECO published the 1st Regional Booklet on the Climate Change in Occitania in October 2021 (CROCC_2021).

Pyrenees Climate Change Observatory (OPCC)

The Pyrenees Observatory is a cross border initiative of territorial cooperation of the Working Community of the Pyrenees (CTP), launched in 2010. The members of the CTP, and therefore of the OPCC, are the Governments of Aragon, Nouvelle Aquitaine, Catalunya, Euskadi, Navarre, Occitanie and the Principality of Andorra. The Pyrenees Climate Change Observatory, OPCC, aims to monitor and understand the climate change phenomenon in the Pyrenees in order to help the territory adapt to its effects. Their vision is to be the reference platform of knowledge on adaptation to climate change in mountain ecosystems (more information).
Advisory Council for Sustainable Development of Catalonia

The Advisory Council for Sustainable Development of Catalonia of the Government of Catalonia (CADS) is the advisory body on sustainability of the Catalan Government, whose main aim is to be an effective and successful interface between scientists, policy-makers and stakeholders. The council is an active member of the European Environment and Sustainable Development Advisory Councils (EEAC), a network of advisory bodies established by national or regional governments or parliaments. Since 2005, CADS has overseen the elaboration of the periodic Report on Climate Change in Catalonia. The 3rd edition was published in 2016 and involved 150 experts. It is available in Catalan, Spanish and English (download the executive summary and the chapter abstracts).
Climate Change Competence Center of Morocco (4C Maroc)

4C Maroc
is a national platform for dialogue and capacity building for the various actors and a hub for climate change information open to its regional, African and international environment. 4C Maroc centralizes the national policy documents related to climate change in Morocco, as well as other ressources on this issue. In its actions, priority is given to supporting the National Commission on Climate Change, the 4 Colleges of 4C Maroc, and the 3 Climate Commissions in Africa. In the frame of the Regional Information System the Environment and Sustainable Development (SIREDD) the documentation on climate change of the local level in different regions of Morocco has been prepared (
more information
).
SUB-REGIONAL AND REGIONAL INITIATIVES
The European Climate Adaptation Platform Climate-ADAPT

The European Climate Adaptation Platform Climate-ADAPT is a partnership between the European Commission and the European Environment Agency (EEA). Climate-ADAPT is maintained by the EEA with the support of the European Topic Centre on Climate Change Impacts, Vulnerability and Adaptation (ETC/CCA). Climate-ADAPT aims to support Europe in adapting to climate change helping users to access and share data and information on: i) expected climate change in Europe, ii) current and future vulnerability of regions and sectors, iii) EU, national and transnational adaptation strategies and actions, iv) adaptation case studies and potential adaptation option and, v) tools that support adaptation planning (more information).
Euro-Mediterranean Center on Climate Change (CMCC)

The Euro-Mediterranean Center on Climate Change (CMCC) is a non-profit research institution established in 2005, with the financial support of the Italian Ministry of Education, University and Research. CMCC manages and promotes scientific and applied activities in the field of international climate change research, and represents an institutional point of reference for decision makers, public institutions, as well as private and public companies seeking technical-scientific support. CMCC is the IPCC national focal point for Italy and has also developed the Italian National Adaptation Strategy. It is active in communication initiatives, such as best climate practice awards and a film festival (more information).
Climate-KIC

EIT Climate-KIC is a European Knowledge and Innovation Community (KIC), working to accelerate the transition to a zero-carbon, climate-resilient society. Supported by the European Institute of Innovation and Technology, Climate-KIC identifies and supports innovation that helps society mitigate and adapt to climate change, believing that a decarbonised, sustainable economy is not only necessary to prevent catastrophic climate change, but presents a wealth of opportunities for business and society. EIT Climate-KIC brings together partners in the worlds of business, academia, and the public and non-profit sectors to create networks of expertise (more information).
The Regional Initiative for the Assessment of Climate Change Impacts on Water Resources and Socio-Economic Vulnerability in the Arab Region (RICCAR)

RICCAR initiative aims to assess the impacts of climate change on freshwater resources in the Arab region and to examine their implications for socioeconomic and environmental vulnerability. It does so through the application of scientific methods and consultative processes that are firmly grounded in enhancing access to knowledge, building capacity and strengthening institutions for climate change assessment in the Arab region. RICCAR provides a common platform for assessing, addressing and identifying regional climate change challenges, which, in turn, inform dialogue, priority setting, policy formulation and responses to climate change at the Arab regional level. Several reports, technical notes, and booklets have been published (more information).
Arab Youth Climate Movement (AYCM)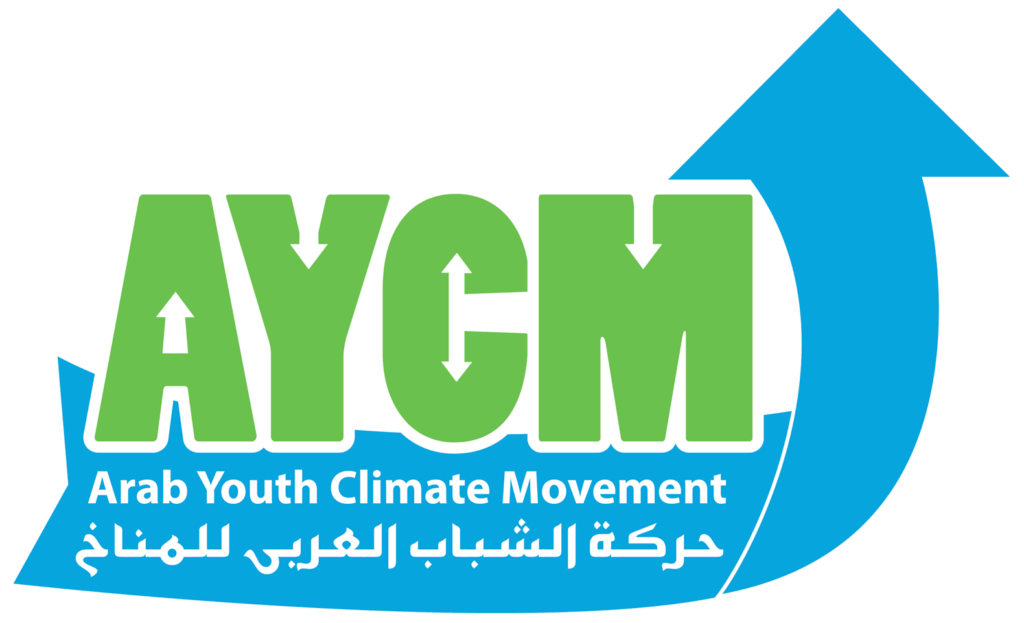 The Arab Youth Climate Movement (AYCM) is an independent body that works to create a generation-wide movement across the Middle East & North Africa to solve the climate crisis, and to assess and support the establishment of legally binding agreements to deal with climate change issues within international negotiations. 
Established in the lead up to the UNFCCC COP18 Doha negotiations, AYCM is driven by over 20 national coordinators spread across 15 MENA countries and aims to make its presence felt from the Gulf to the Atlantic. A total of 16 AYCM national chapters have been established, including Syria, Algeria, Bahrain, Egypt, Sudan, Morocco, Tunisia, Mauritania, Libya, Jordan, Palestine, Yemen, Saudi Arabia, and Oman. AYCM empowers young people in their local communities to create change on national regional and international scale (
more information
).
The Center for Mediterranean Integration (CMI)

The Center for Mediterranean Integration (CMI) is a multipartner knowledge exchange platform where development agencies, governments, local authorities, and civil society from around the Mediterranean convene to exchange ideas, discuss public policies, and identify regional solutions to address regional challenges in the Mediterranean. The CMI has partnerships at its core, which is critical for policy reforms and the development transformation of the Mediterranean region. Mediterranean integration is the CMI's overarching goal. The CMI selectively focuses on two pillars, socioeconomic transformation (co-development, integration, and human capital mobility) and resilience (mitigation and adaptation to external shocks, mainly climate change and conflict causing forced displacement), with youth and gender as cross-cutting themes (more information). 
INITIATIVES AIMING TO INCREASE RESILIENCE TO CLIMATE AND ENVIRONMENTAL CHANGE
European Flood Awareness System (EFAS)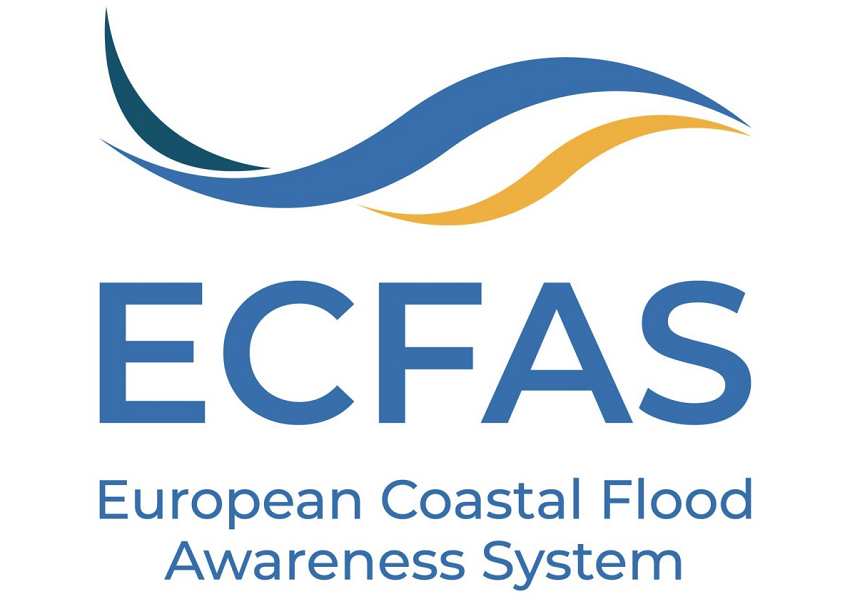 The aim of the European Flood Awareness System (EFAS) is to support preparatory measures before major flood events strike, particularly in the large trans-national river basins and throughout Europe in general. EFAS is the first operational European system monitoring and forecasting floods across Europe. It provides complementary, added-value information (e.g. probabilistic, medium range flood forecasts, flash flood indicators or impact forecasts) to the relevant national and regional authorities (more information).
Small Islands Organisation (SMILO)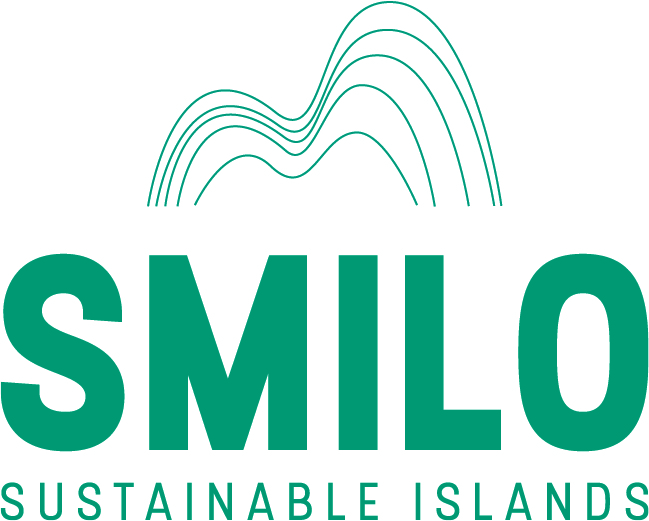 SMILO (Small Islands Organisation) is an NGO governed by french law. Its mission is to support small islands measuring less than 150 km² that wish to adopt a more sustainable way of managing their territory. SMILO's actions cover various transversal themes such as water, sanitation, waste, energy, biodiversity, landscapes and island heritage. SMILO's approach is anchored in shared governance and fosters the sustainable development of each territory to the benefit of its population and their environment (more information).
ADRIADAPT – 
a resilience information platform for Adriatic cities and towns


The Adriadapt project (2019-2021) aimed at supporting the building of local and regional resilience by developing the knowledge base required to identify and plan appropriate climate change adaptation options. The objective is to enable local authorities to respond to policy needs related to climate action in urban and coastal zones of the project area (coastal regions of Italy and Croatia along the Adriatic Sea). The Adriadapt Resilience Platform contains tools and knowledge for climate planning tested with local authorities, local sets of climate information and climate resilience plans (more information and promotional video).
SEA'TIES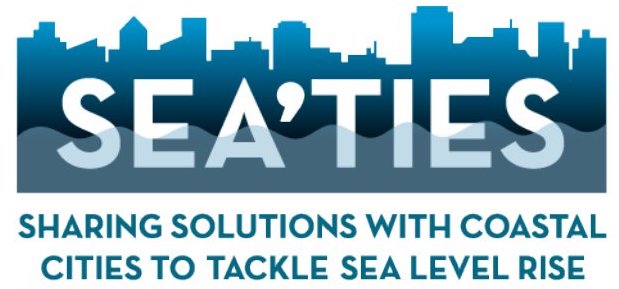 The goal of the Sea'ties initiative developed by the Ocean & Climate Platform is to facilitate the development of public policies and the implementation of adaptation solutions for coastal cities threatened by rising sea levels. Sea'ties is an international initiative to mobilize cities which feature a diversity of climatic, geographic, social, economic and political contexts. Many solutions have already been implemented across the world and can be inspirational for other regions. By making connections between concrete experiences and characterizing them through illuminating scientific works, we can promote the most suitable practices and support the choices of political decision makers and regional administrators (more information).
C40 Cities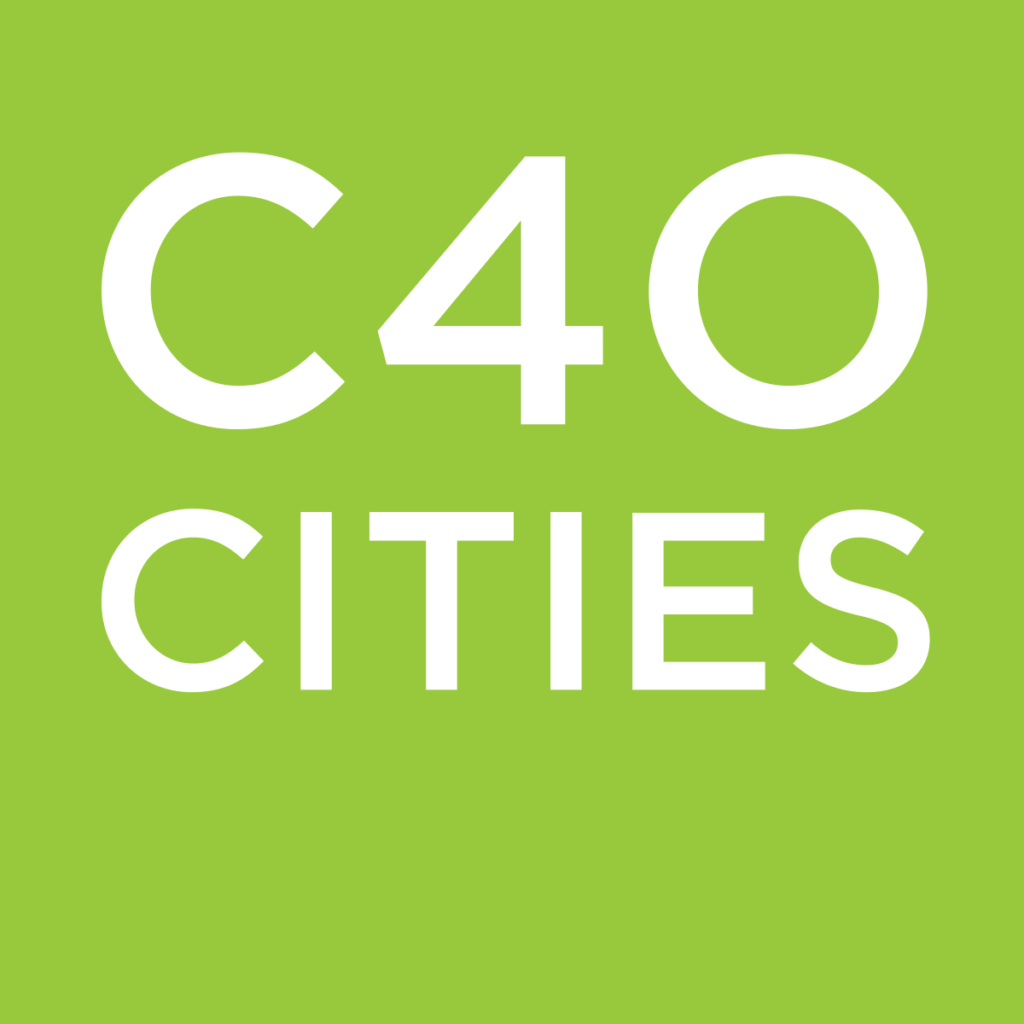 C40 is a network of the world's megacities committed to addressing climate change. C40 supports cities to collaborate effectively, share knowledge and drive meaningful, measurable and sustainable action on climate change. C40 Cities connects 97 of the world's greatest cities to take bold climate action, leading the way towards a healthier and more sustainable future. Representing 700+ million citizens and one quarter of the global economy, mayors of the C40 cities are committed to delivering on the most ambitious goals of the Paris Agreement at the local level, as well as to cleaning the air we breathe. Mediterranean cities, like Cairo, Athenes, Istanbul, Milan and Aman are members of the network (more information).
Resilient Cities Network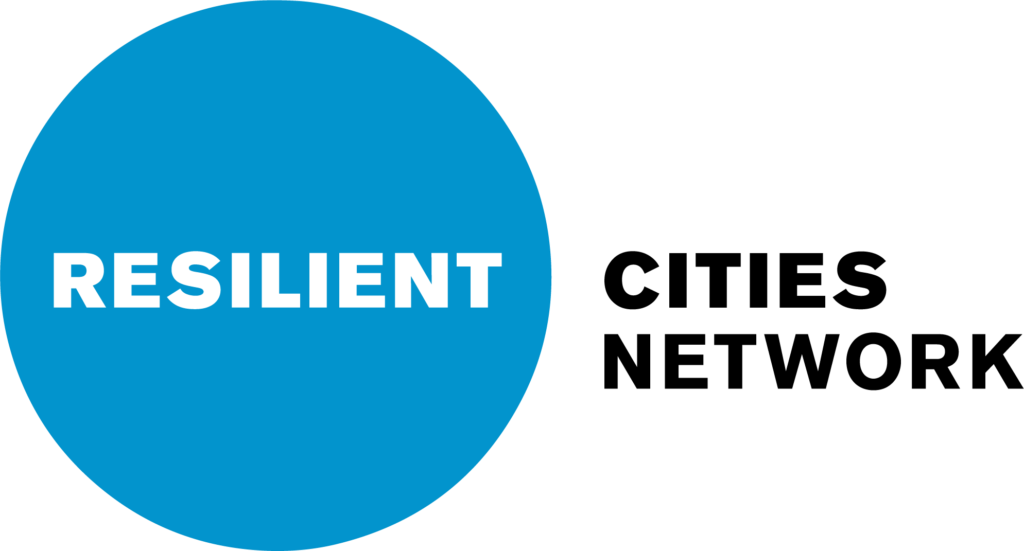 Resilient Cities Network is the world's leading urban resilience network. The network consists of cities that are committed to building and investing in urban resilience, located in five geographical regions: Africa, Asia Pacific, Europe and Middle East, Latin America and the Caribbean, and North America. It brings together global knowledge, practice, partnerships, and funding to empower members to build safe and equitable cities for all.  In the Mediterranean Region cities like Luxor (Egypt), Thessaloniki (Greece), Tel Aviv-Yafo (Israel), Milan (Italy), Byblos (Lebanon), Ramallah (Palestine) and Amman (Jordan) are members of the network (more information).
RISC-KIT 

RISC-KIT project developed a toolkit to reduce risk and increase resilience to low-frequency, high-impact hydro-meteorological events in the coastal zone. These products will enhance forecasting, prediction and early warning capabilities, improve the assessment of long-term coastal risk and optimise the mix of prevention, mitigation and preparedness measures. RISC-KIT provides coastal managers and policy makers with tools and methods to increase the resilience of EU coastal zones to minimise loss of life, economic damage, habitat destruction and loss of cultural heritage (more information).
MediLabSecure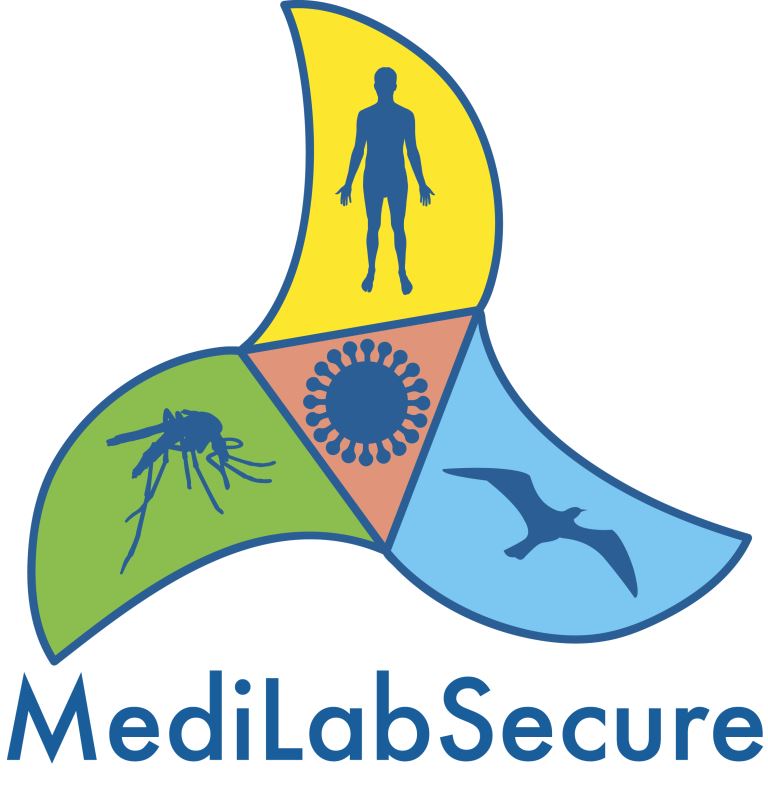 Emerging vector-borne diseases are strongly affected by global changes. A major challenge is to predict the impact that these variations will have on public health. The MediLabSecure project aims to prevent vector-borne diseases by reinforcing an international network of laboratories and public health institutions in 22 beneficiary countries to ultimately promote integrated surveillance of emerging arboviruses. This network represents a cluster for awareness, risk assessment, monitoring and control of these vector-borne diseases (more information).
Global Water Partnership – Mediterranean (GWP-Med)
Global Water Partnership – Mediterranean (GWP-Med) was established in 2002 as the Mediterranean branch of the inter-governmental organisation, GWP. Aiming for a water-secure Mediterranean, GWP-Med works at the regional, transboundary, national, basin and local level. GWP-Med promotes action and facilitates dialogue on Integrated Water Resources Management (IWRM); provides technical support to policy making; implements demonstration activities; and contributes to skills and knowledge development (more information).
T-MEDNet

T-MEDNet initiative is devoted to develop an observation network on climate change effects in marine coastal ecosystems by spreading the acquisition of standard monitoring protocols on seawater temperature and biological indicators over large-scale and long-term. T-MEDNet resource platform is dedicated to: i) international cooperation for climate change monitoring in the highly vital, highly dynamic, coastal zone, ii) share information, "know how" and expertise on warming signals and biological impacts, iii) raise awareness, contribute to update data and information available for stakeholders, decision makers and the interested general public and, iv) sustain the development of adaptive management strategies to tackle with climate change impacts on marine biodiversity (more information).
MedPAN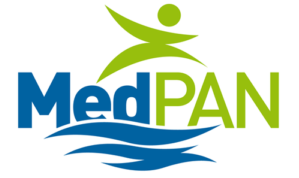 The MedPAN organisation was created at the request of some Mediterranean Marine Protected Areas managers in 2008 with the mission to ccordinate the MedPAN network, the network of Marine Protected Areas managers that exixts since the 90s. The MedPAN network's mission is to promote, through a partnership approach, the sustainability and operation of a network of marine protected areas in the Mediterranean which are ecologically representative, connected and effectively managed to help reduce the current rate of marine biodiversity loss. The two main objectives established at the creation of MedPAN are the sharing of experience between managers of Mediterranean protected areas and the development of management tools (more information).
Clima-Med, Acting for Climate In South Mediterranean

ClimaMed focuses on supporting sustainable energy policies and strategies both at national and local levels by providing technical assistance to support the formulation and implementation of local Sustainable Energy Access and Climate Action Plan (SEACAPs). It supports the transition of eight partner countries in the Southern Neighbourhood towards sustainable, low-carbon and climate-resilient development. Clima-Med project was launched in June 2018 for 48 months (more information). The target beneficiaries covered by Clima-Med are governmental, local authorities and non-state actors in ENI south countries: Algeria, Egypt, Israel, Jordan, Lebanon, Morocco, Palestine and Tunisia.