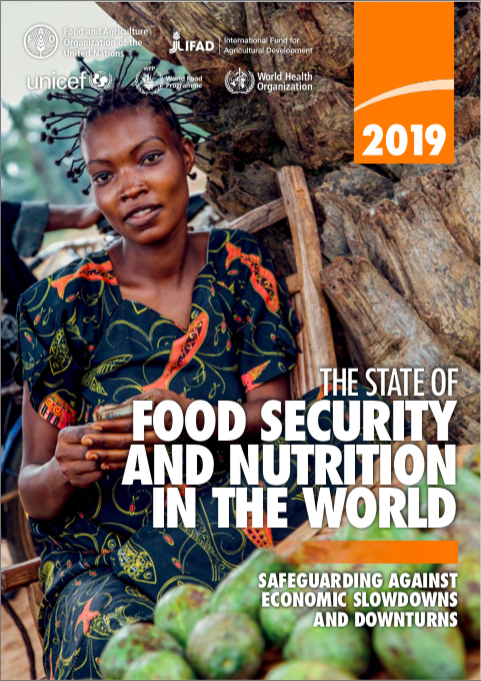 Among other highlights, this edition finds that:
More than 820 million people in the world were still hungry in 2018, underscoring the immense challenge of achieving the Zero Hunger target by 2030.
Hunger is on the rise in almost all African subregions, making Africa the region with the highest prevalence of undernourishment. Hunger is also slowly rising in Latin America and the Caribbean, while Western Asia shows a continuous increase since 2010, with more than 12 percent of its population undernourished today.
A greater focus on overweight and obesity, including child overweight and adult obesity, is needed to better understand the different dimensions of these nutrition challenges.
The State of Food Security and Nutrition in the World 2019 also presents an in-depth analysis of the impacts of economic slowdowns and downturns on food security and nutrition.
The report calls for action to safeguard food security and nutrition through economic and social policies that help counteract the effects of such slowdowns and downturns – including guaranteeing funding of social safety nets and ensuring universal access to health and education. It calls for action, as well, to tackle inequalities at all levels through multisectoral policies making it possible to more sustainably avert food insecurity and malnutrition.
Author: FAO, IFAD, UNICEF, WFP and WHO