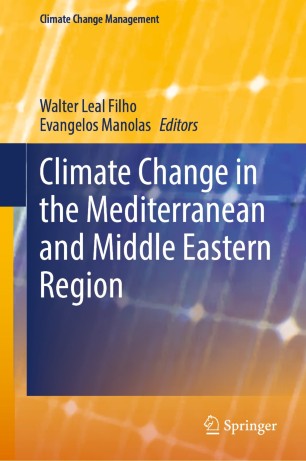 This book serves the purpose of showcasing some of the works in respect of applied research, field projects, and best practice to foster climate change adaptation across the region. The book is structured in two main parts "Climate Change Models and Impacts" and Climate "Change Adaptation and Resilience Initiatives". It contains 25 chapters prepared by scholars, practitioners, and members of governmental agencies, undertaking research and/or executing climate change projects, and working across the region.
Learn more about the book – https://doi.org/10.1007/978-3-030-78566-6
The book is part of the Climate Change Management Book Series that provide an authoritative source of information on climate change management, with an emphasis on projects, case studies and practical initiatives. This series aims to concretely contribute to a better understanding of the state-of-the-art of climate change adaptation, and of the tools with which it can be implemented on the ground.