At a Glance
Only 19 of the 52 glaciers that were in the Pyrenees in 1850 are gone, most since 1980.
In Spain, only a handful of glaciers remain, with Monte Perdido and Maladeta being the largest of them.
By 2009, 90 percent of the glacier ice in the Pyrenees had disappeared because of global warming.
By Pam Wright, November 03, 2018; weather.com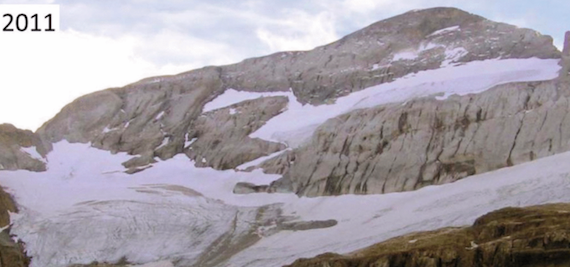 Photo: weather.com