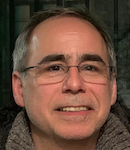 Juan FERNANDEZ-MANJARRES
Juan Fernandez-Manjarres is an ecologist working since 2009 with CNRS in France, and based at the University Paris-Saclay. His interests are centered on the study of change in managed ecosystems, with a focus in systems where trees are dominant (managed forests and agroforestry systems). His methods are interdisciplinary, mostly by combining ecological concepts with human organization principles. Currently he is focusing on climate impacts on agroforestry zones in Equatorial America.
https://www.ese.universite-paris-saclay.fr/en/team-members/juan-fernandez-manjarres/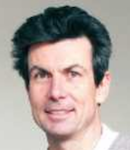 Benoit GABRIELLE
Full professor of environmental biophysics, Paris Institute of Life and Environmental Sciences (AgroParisTech), France.
His research interests include the biophysical modelling of agro-ecosystems, the environmental assessment of arable and energy crops, and the sustainability analysis of bioenergy chains and urban agriculture systems through life-cycle approaches. He is currently coordinating a flagship programme on land-based climate mitigation measures, as part of the CLAND Convergence Institute. He is also acting as Director of the Biosphera Graduate School of life, agricultural and environmental sciences of the newly launched Paris-Saclay University, the top French university in science and technology.
www.agroparistech.fr
https://cland.lsce.ipsl.fr/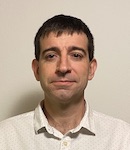 Victor HOMAR SANTANER
Full Professor in Earth Physics, and specialist in Atmospheric Sciences & member of the Meteorology Group and the Interdisciplinary Laboratory on Climate Change (LINCC), University of the Balearic Islands, Spain.
His expertise encompasses the physical analysis, the forecasting and the climatic characterization of severe weather, focusing specially on the Mediterranean region. He studies the Mediterranean climate and the effects of climate change over different sectors, such as the tourism, the energy, natural ecosystems or heat wave impacts. Meteorology Research Group: 
https://meteo.uib.eu
LINCC: 
http://lincc.uib.eu/en/homepage/
Boutaina ISMAILI IDRISSI
Professor of Economics, Faculty of Law and economics, Agdal -University Mohammed V, Rabat, Morocco
Boutaina Ismaili Idrissi holds an MBA from the University of Central Lancashire (United Kingdom) and a PhD in economics from the University of Perpignan (France) covering structural issues related to the Euro-Mediterranean region.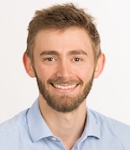 Rémy LAPERE
Rémy Lapere researches topics related to atmospheric sciences and atmospheric composition at the Laboratoire de Météorologie Dynamique (LMD), Institut Polytechnique de Paris, France. His Master's degree in renewable energies engineering obtained from Ecole Polytechnique, France, also provides him with expertise in the field of the energy transition. His past experience includes several years in the financial sector, after graduating from ENSTA Paris in applied mathematics.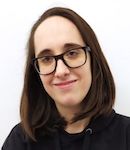 Aina MAIMO-FAR
PhD student, meteorology group, Universitat de les Illes Balears, Spain.
She is currently pursuing her PhD thesis on the links between climate and energy transition, focusing mainly on the risk and opportunity analysis on the electricity system. She has also worked on the predictability of severe weather phenomena in the Western Mediterranean, especially in the mechanisms of formation and intensification of medicanes. 
https://meteo.uib.cat/