The European Institute of the Mediterranean (IEMed) is a think tank specialized in Euro-​Mediterranean relations. It is a center for discussion and debate which aims to encourage actions and projects contributing to mutual understanding, exchanges and cooperation between different Mediterranean countries, societies and cultures.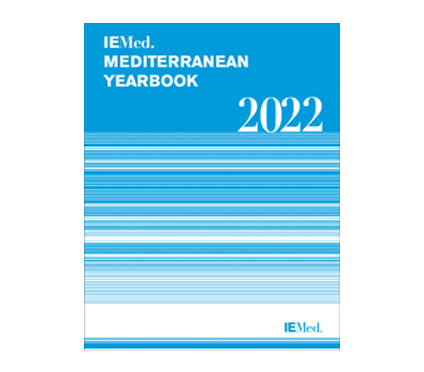 The IEMed's yearbooks are an attempt to provide information and a comprehensive analysis of the situation in the Mediterranean area from a variety of perspectives. The 2022 edition's keys are Reshuffling of political and military alliances, Energy and green transition, The future of politics, Fragmentations in the regional mediterranean integration with a dossier focusing on Social policies and the challenges to improve well-being in the Mediterranean area.
Joël Guiot (CEREGE, France) and co-coordinator of MedECC contributed with an article that provides an overview of the existing scientific
knowledge of the environmental and climate risks in the Mediterranean (MedECC, 2020) based on the First Mediterranean Assessment Report.
Michael Karner (Project Manager, Plan Bleu), Lina Tode (Deputy Director, Plan Bleu) and Katarzyna Marini (Lead Science Officer, MedECC Secretariat/Plan Bleu) discuss on the opportunity to build powerful and future-oriented narratives in terms of sustainability and development in the Mediterranean, in the Dossier: Social Policies and the Challenges to Improve Well-being in the Mediterranean.
Constantin Tsakas (Senior Programme Officer, Center for Mediterranean Integration) and Silvia Pariente-David (The Center for Mediterranean Integration (CMI), authors of the MAR1, contributed to this yearbook in the Keys section and adress the issue of energy in the Mediterranean by examining the geopolitical tensions of energy, the challenges of clean energy,