This event took place on 29 March 2023 as a complement to the series of lectures Aula Mediterrània 2022-23, a result of the collaboration between the IEMed and the academic world. It brought experts and the latest research on various topics related to the Mediterranean. The inter-university programme Aula Mediterrània, organised by the IEMed in collaboration with several university masters, held its annual seminar at the Palau de Pedralbes in Barcelona (Spain).
Over 30 experts participated in the seminar, analysing key issues in the Mediterranean today through nine thematic sessions. These topics include the relations between Middle Eastern countries, Russia, and China, the challenges and opportunities of energy policies in the Mediterranean, the management of migration in the Mediterranean, the current state of Turkey's geopolitics, and political power and Pop culture in the Middle East.
Among the speakers taking part was Maria Carmen Llasat, Full Professor, Department of Applied Physics, Universitat de Barcelona. She is member of the MedECC Steering Commitee, Coordinating Lead Author of the MAR1 Report and Report Coordinator of the Special Report on coastal risks. She presented the worf of MedECC and the cooperation between researchers from the entire Mediterranean region to write the MAR1 Report during the session dedicated to Scientific and Academic Cooperation and Research in the Mediterranean.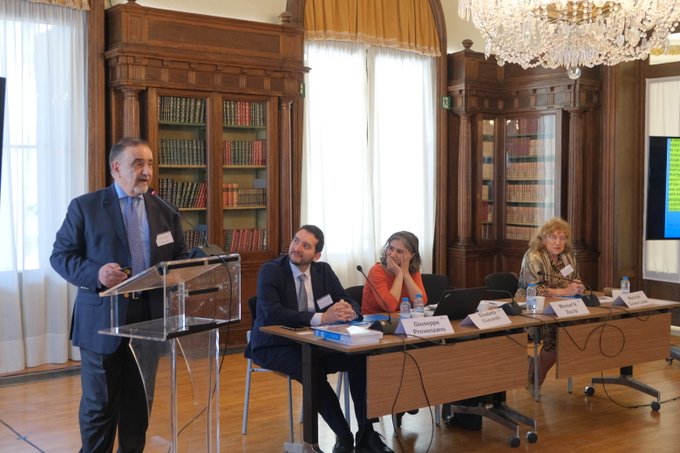 The 9th edition of the Interuniversity Program Aula Mediterrània offers 18 conferences until May 2023, you can check their programme here.