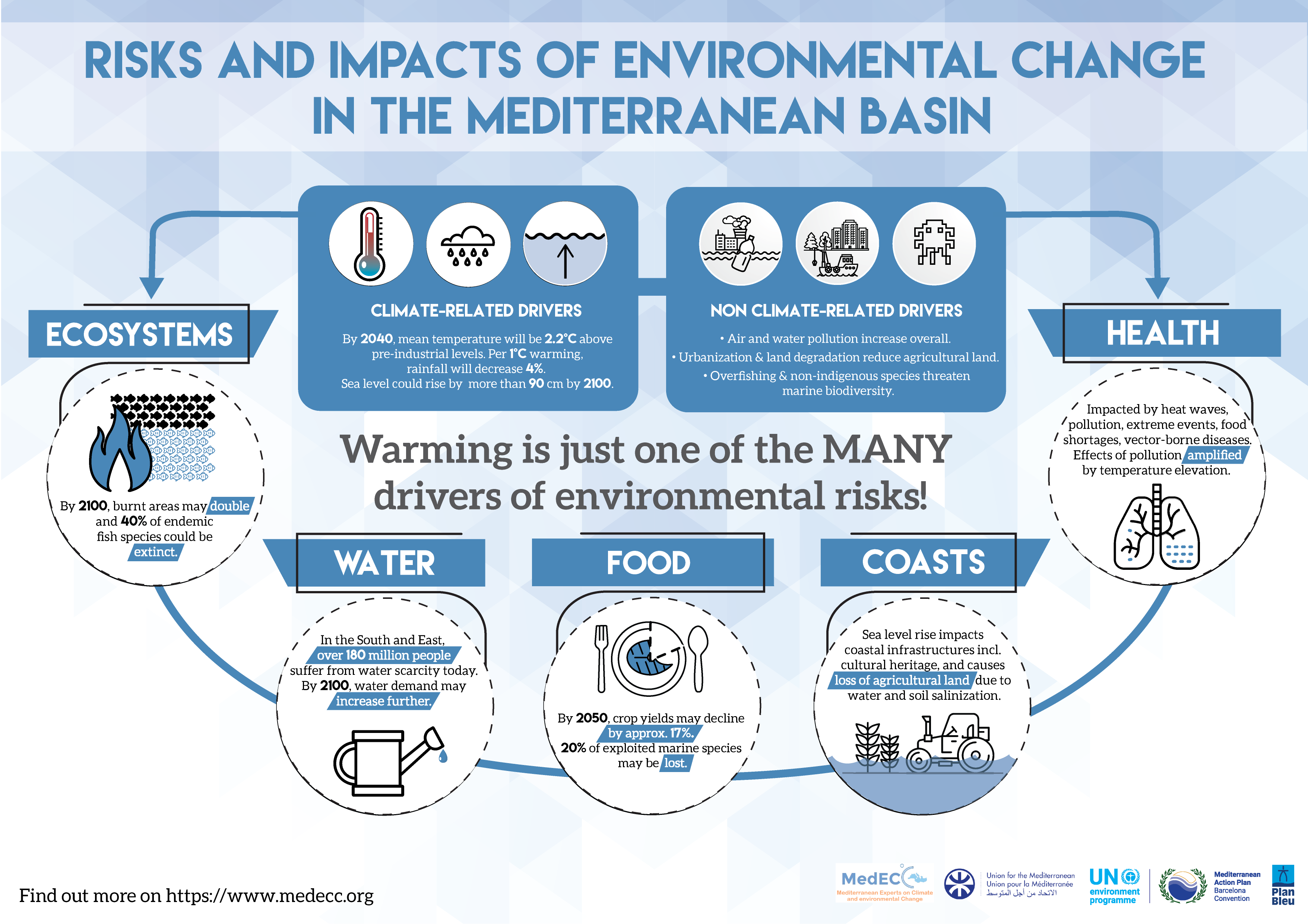 This MedECC infographic presents the main results of the First Mediterranean Assessment Report (MAR1) published in November 2020. It presents a general overview on drivers and impacts of climate and environmental change.
The infographic is currently available in three languages (French, English and Turkish).
Download in English (pdf, png)
Download in French (pdf, png)
Download in Turkish (pdf, png)
This infographic has been developed in collaboration with Pandaroo.